It is indeed Sunday and of course I have some projects I'm working on. To be honest, I have been spending more time today on my computer or at my desk than actually in my studio.
I have been working on some cards and have listed a couple of new ones for the early birds among us... you know the ones who have all their holiday/Christmas shopping done before we are even ready for Halloween or Back to School!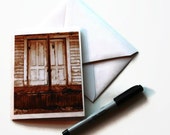 I am considering free postage for early bird shoppers who order in August or maybe even September but I haven't decided if I'll do that yet or not.
I need to make a set of signs "The Bride" and "The Groom" for a start but am holding off to see if a couple of other pending orders come in any time soon (or not). I am also working up some Halloween sign ideas and will need to get down in the shop to make those for listing sooner than later. I am already starting to see Etsy sprouting lots of holiday items.
My Halloween projects so far include:
And while we are talking about studio work, boy howdy does mine need some... I am so jealous of artists and crafters with gorgeous studios like Kim's (on Everything Etsy):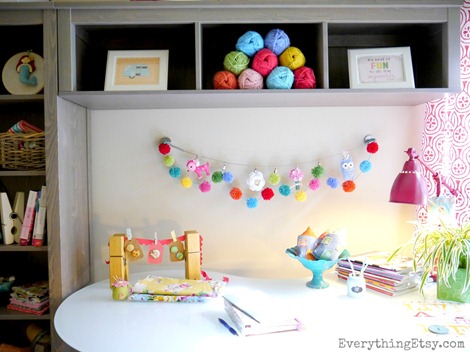 It looks as though I need to start with some white furniture! I'll see if I can't work on that. Well it is Sunday night and I need to do more laundry and clean the kitchen, so I'm checking out for now. Enjoy! Hope you'll visit again soon.