1:
I'm really liking organizational tools for crafting studios. Mine is a stuffy hole in the basement with a giant desk with loads of potential but in need of some serious design, planning, organization and love.
Pinterest is bursting with ideas for organizing a crafting space. There are tons of images pinned there that I would be thrilled to emulate in my studio such as these:
2:
I am also in love with the fact that the British TV Series "Doc Martin" is going to start running from the very beginning on my local PBS channel every Saturday Night. What a perfect excuse to get caught up before the next season airs! I just love watching this show set in Port Isaac, England (which doubles as the imaginary Port Wen)... it's gorgeous.
3:
This wedding blue color (I need to get some craft paint in this shade and ribbon too) for bridal signs.
& 4:
I'm also pleased and liking the newest sign I'll be adding to my shop for boys' (and girls') bedroom doors: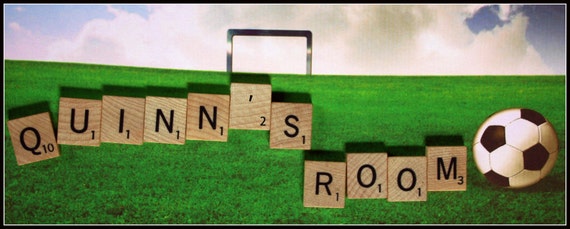 Available in the shop now, just click
HERE!
Happy Memorial Day weekend and please remember the men and women who died while serving in the United States Armed Forces.
Ciao for now,
Mama Zuzi