Amazingly my 3 day weekend is all but gone. I did manage some house cleaning, grocery shopping and to cart my children around to today's birthday parties too.
In between I've been playing with signs. I re-did my wedding sign (The Bride & The Groom) listing here:
Shabby Chic Wedding Decorations - Shabby Chic Sign Set Victorian Vintage Wedding Reception Sign Set Scrabble
I also finished the first of my Halloween signs today which is now available in the shop and ready to ship:
Halloween Decor - Spooky Home Decor Sign - Scrabble - 8"x10"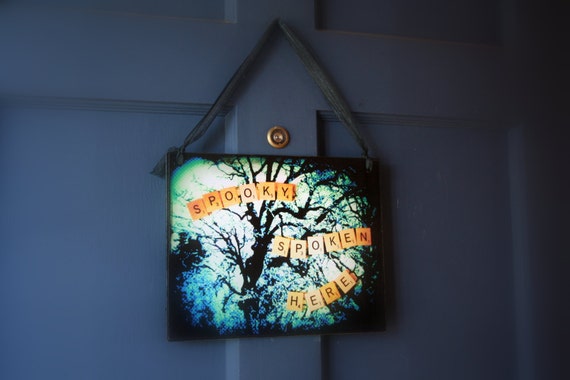 And last but not least, my current personal favorite that is not yet available in the shop (but could be by special order) -- it is a photo transfer image on a wooden sign board, ready to hang. Could be used at a small business, as home decor or maybe even an intimate wedding:
And that is what's happening on Sunday for me and "in my shop" too. I hope you had a fabulous weekend. Feel free to fill us in on it by commenting below. Oh and if you are on Pinterest, follow me there! I'll follow you back! I've got a contest going on and I'll fill you in on details tomorrow but you may be able to find it for yourself... a little like a scavenger hunt.