So sorry that I haven't blogged since Sunday. My mother arrived for her yearly visit to us and our week at the coast. Between that and working, I haven't been able to find the time.
Tonight however, I'm sharing a photo I've always enjoyed. This shot of beautiful silk purses was taken on a visit to the wonderful Seattle Pike Place Market. I just love the colors and the close in focus purses with the ones in the back that are softer and out of focus.
A little surprised I didn't buy one of these beauties.
If you really liked purses, you can probably never have too many. I'm generally a 1 or 2 bag person -- one in black and one in brown -- but honestly I may change that and get a little more fun in my purse choices. If you love purses, a good place to follow trends is the
Purse Blog
. Look at this lockable Gucci handbag: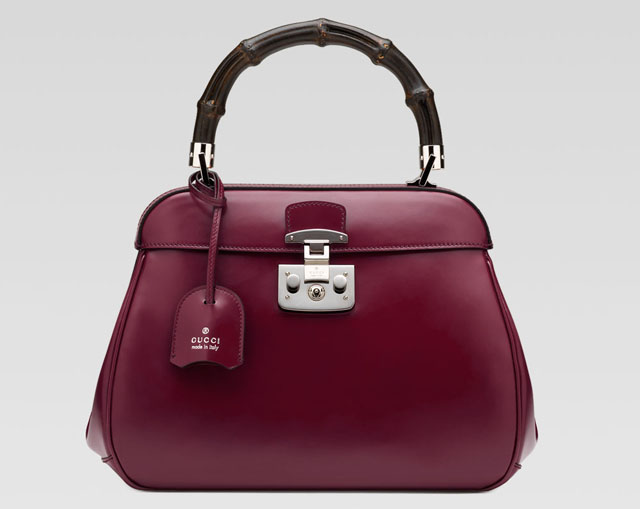 It sure is pretty and it looks very durable. I love the lockability although I can totally imagine locking my self OUT of my own purse, misplacing my key!
And luckily for me, I just can't even imagine paying whatever price this purse tends to sell for... so I'm safe. I can love it without needing or being able to purchase it!
And if you just enjoy color and interestingly wonderful photography, check out the
Photo Hab blog
where there are literally explosions of color caught on film!
I need some sleep so I bid you adieu! Let me know what you think of the purses and the explosions of color too!
Ciao for now,
Mama Zuzi